Fall Prevention
One out of three Montanans over the age of 65 fall each year. Falls are the leading cause of fatal and non-fatal injuries in older adults. Falls are costly-in dollars and in quality of life. Most common injuries sustained from a fall are hip fractures, broken bones, and head injuries. In Montana, unintentional falls is the third most common cause of injury-related deaths. Falling is NOT a normal part of aging and most falls can be prevented by making lifestyle modifications. 
6 Steps to Prevent A Fall
1. Start or maintain an exercise program 
Doing strength and balance exercises at least 3 times a week is one of the most effective steps you can do to lower your risk of falling. Some people may feel that if you limit your activity it will reduce your chances of falling but it will increase your risk of falling because your muscles become weaker, which helps maintain your balance. 
Walking is a good example of exercise that will help with strength and balance. 
Exercise classes that are proved to reduce falls risks are Stepping On, Tai Ji Quan Moving for Better Balance, and Tai Chi.
You can also exercise at home, below are resources for home exercises: 
2. Talk with your healthcare provider
Tell your healthcare provider if you have fallen or have a fear of falling.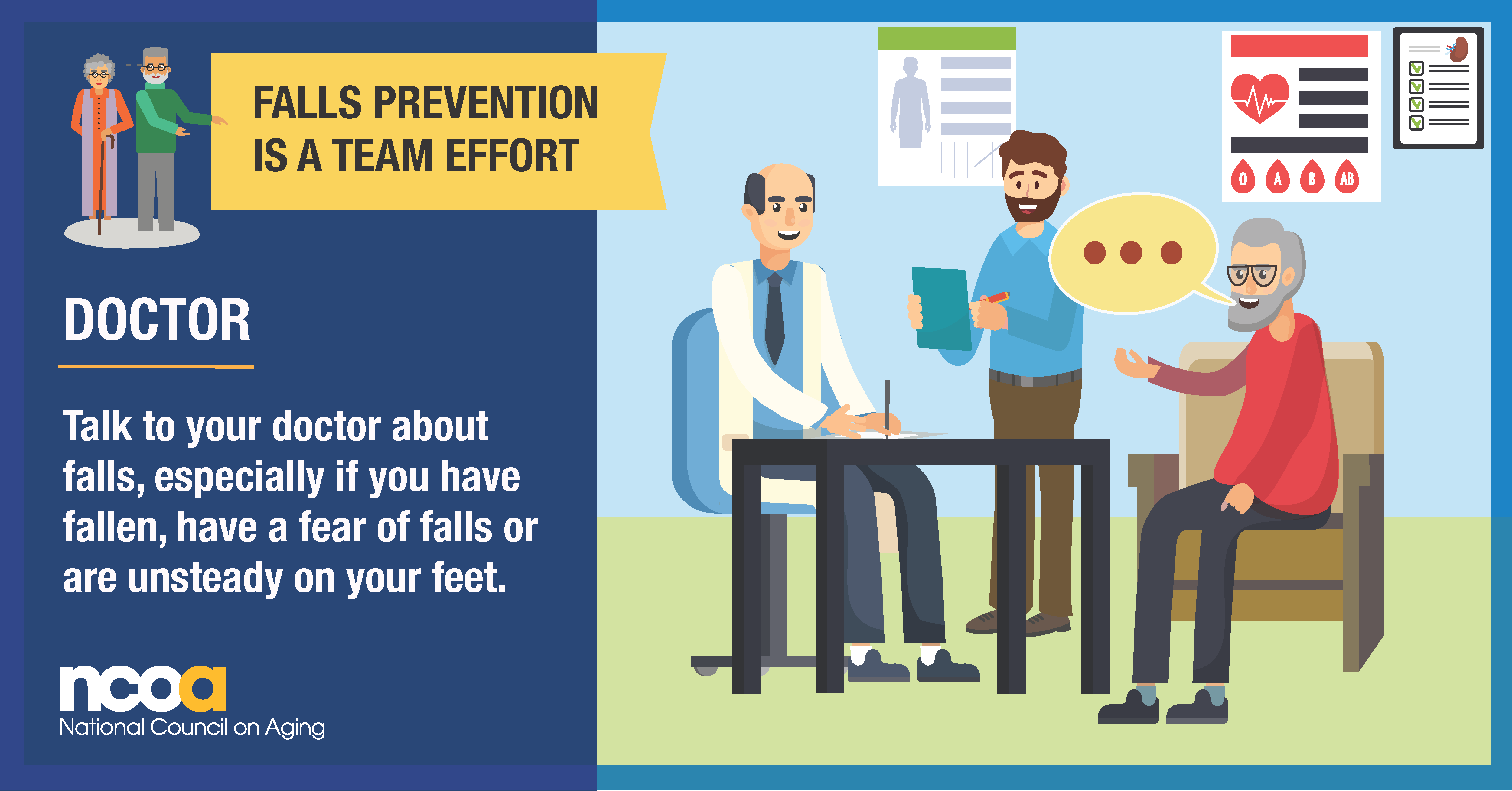 3. Review your medication with your doctor and/or pharmacist
Have your doctor and/or pharmacist review all the medication you take, including over-the-counter medicine, herbal supplements and vitamins. Some medicines or combination of medicines can make you feel drowsy, dizzy or light-headed. These may cause you to lose your balance or feel unsteady on your feet. 
Resources for Medication Management
The AARP information contains tips on how to keep track of your medications wisely for good health and safety.
Medication management can reduce interactions and side effects that may lead to falls.
List of common medication that may increase one's risk for falling. This is not all-inclusive.
4. Have your vision and hearing checked every year 
Vision 
Have your eyes checked by an eye doctor at least once a year, and update your eyeglasses if needed.
You may be wearing the wrong glasses or have a condition like glaucoma or cataracts that limits your vision. 
Hearing
Hearing loss increases the risk of falls for older adults.
5. Keep your home safe (and how to be safe when outdoors)
Home Safety
Over half of falls happen at home, making simple changes around your home can decrease your risk of falling. 
Remove tripping hazards such as papers, books, clothes and shoes.
Tack down or remove rugs.
Replace dim or non-functioning light bulbs. 
Put handrails on all stairs and steps. 
Install grab bars next to your toilet and in the tub or shower. 

Home-Safety Resources:
Outdoor Safety
Walking about outside can present challenges. Surfaces may be uneven, variations in sunlight and shade can make it difficult to see clearly and slippery surfaces during winter pose a significant fall risk.
Outdoor Safety Resources:
6. Talk with your family
Ask family or friends for their help checking for fall hazards in and around your home and have them help make modifications if needed.
Stepping On is an evidence-based fall prevention program that reduces falls among participants. The Stepping On course is a seven week program designed to help older adults reduce their risk for falls. Participants attend a weekly two hour session that includes an interactive discussion, snacks and story-telling to promote adult learning. 
Who Attends a Stepping On Course?
Anyone who: 
Is 60 years or over;
Has had a fall in the past year or is fearful of falling;
Is living in a home or apartment; and 
Is not suffering from dementia. 
When Are Stepping On Courses Available? 
Click the map below to locate a Stepping On class in your community.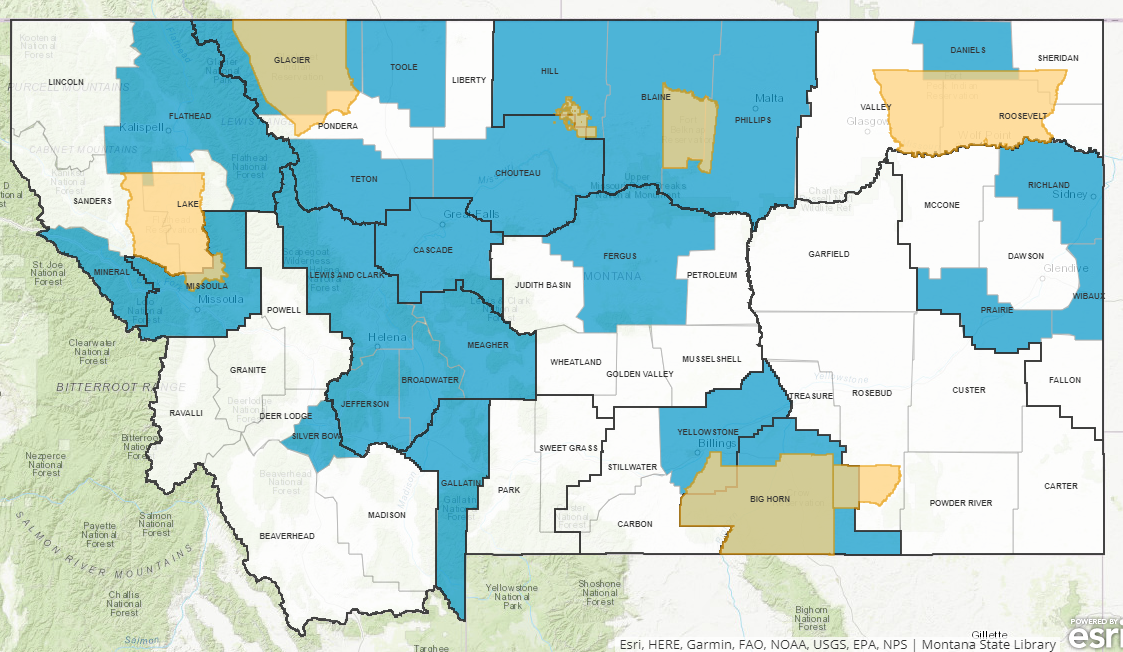 Where Can I Get More Information? 
Contact the Injury Prevention Program Manager, Maureen Ward at (406) 444-4126 or maureen.ward@mt.gov for Stepping On Sites and more information.