Retail Food Establishments
Regulations
Where do food regulations come from?
The Department of Public Health and Human Services is authorized in state law (often referred to as MCAs) to adopt administrative rules or ARMs to regulate food safety throughout the state.  The current ARMs are written to adopt most of the federal model food code.  Below you will find links to the MCAs, the ARMs, and the 2013 Food Code.  The ARMs were adopted January 1, 2015.
Health & Disinfection Guidance
Other Helpful Information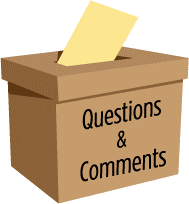 Questions and comments for the Food and Consumer Safety Section (FCSS) may be sent by clicking on the box above.
Do you have a concern about a licensed public facility such as a restaurant, hotel, trailer court, tattoo artist, or swimming pool? Did you witness a violation of local or state COVID regulations? 
Certified Food Protection Manager Trainings
Contact Food and Consumer Safety
Cottage Food & Farmer's Markets
Schools, Daycares, Community Homes
Swimming Pools, Spas, and other Water Features
Tattooing, Cosmetic Tattooing, Body Piercing, Ear Piercing
Trailer Courts and Campgrounds