Trailer Courts and Campgrounds
Rules
Laws
Plan Review Forms
Work Camp
 

Completion of this form is necessary for review by FCSS   

Complete all sections of this form;
Print the completed form;
Scan the form;
Either email, fax or mail this form and other required documents.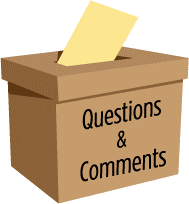 Questions and comments for the Food and Consumer Safety Section (FCSS) may be sent by clicking on the box above.
Do you have a concern about a licensed public facility such as a restaurant, hotel, trailer court, tattoo artist, or swimming pool? Did you witness a violation of local or state COVID regulations? 
Certified Food Protection Manager Trainings
Contact Food and Consumer Safety
Cottage Food & Farmer's Markets
Schools, Daycares, Community Homes
Swimming Pools, Spas, and other Water Features
Tattooing, Cosmetic Tattooing, Body Piercing, Ear Piercing
Trailer Courts and Campgrounds