Community Stories and Maps
Would you like to share your success stories with others in this community?
Please send your story to HHSPHSDBuildingHealthySystems@mt.gov
Success Stories
Health in the 406: See Public Health Differently 
This series of Health in the 406 messages highlights the success of our tribal and local health departments.
October 2019 - See Public Health Differently: Stop the Bleed
September 2019 - Focus On Preparedness Month
April 2018 - See Public Health Differently:  Town in the 'middle of nowhere' is Montana's First Cardiac Ready Community
Maps
Contact us by phone: (406) 444-4141
---
Vision:

 

Healthy people in healthy communities.
Mission:

 

Improve and protect the health of Montanans by advancing conditions for healthy living.
Guiding Principles:
Evidence-based decision making:

 

Use scientific evidence to select and implement programs and interventions.
 
Collaboration:

 

Engage in collaborations to improve the health of Montanans.
 
Equal access and individual rights: Address and reduce health disparities.
 
Accountability:

 

Focus efforts on improving customer satisfaction and quality of service in everyday work.
Quality: Conduct operations in accordance with PHAB's standards and measures.
2019-2023 State Health Improvement Plan
2021-2023 Montana Public Health Communication Plan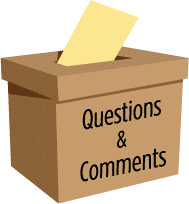 To submit a question or comment to the Public Health and Safety Division, please click on the suggestion box to access our online form.