Lead Poisoning Prevention
Childhood lead poisoning remains one of the most serious threats to the health and well being of developing children. Because lead poisoning often occurs with no obvious symptoms, it frequently goes unrecognized. The only sure way to diagnose lead poisoning is with a simple blood test.
Despite improved industrial containment methods and medical interventions, lead poisoning remains an important occupational and environmental health concern.
Contact Us:
Public Health Lead Surveillance and Investigation
Please contact your local health department, or
<p "="">
Montana Environmental Health Education and Assessment Program
1400 Broadway
P.O. Box 202951
Montana Department of Public Health and Human Services
Helena, MT 59620
Tel: (406) 417-9848
Training and Certification and Consumer Inquiries
Michael Vogel
Montana State University Extension
P.O. Box 173580
Bozeman, MT 59717
Tel: (406) 994-3451
Fax: (406) 994-5417
Location: 102 Taylor Hall
mvogel@montana.edu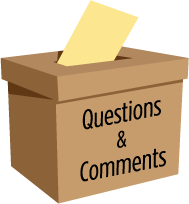 To submit a question or comment to the Communicable Disease Epidemiology Program, please click on the suggestion box to access our online form.
 Diseases A-Z
 Disease Reporting
 Data and Reports
 Contact Us
Other Program Areas
 Tuberculosis (TB)
 Healthcare Associated Infections (HAI)
Sexually Transmitted Diseases (HIV/STD)
 Antimicrobial Resistance

 Follow DPHHS
The DPHHS CDEpi Section mission is to create, maintain, support, and strengthen routine surveillance and detection systems and epidemiological investigation processes, as well as to expand these systems and processes in response to incidents of public health significance.