Influenza (seasonal flu)
There have been zero confirmed cases of influenza reported in Montana at this time. 
Influenza is a contagious, upper-respiratory disease caused by different strains of influenza viruses. While many people use the imprecise term "flu" to describe 24 or 48 hour bouts of illness, real influenza can interfere with normal daily activities for as long as a week. Influenza is not a minor inconvenience. As many as 200,000 Americans are hospitalized because of it each year, and as many as 36,000 die of the disease or complications associated with it.Children under age 1, adults 65 or older and people suffering from certain medical conditions are at a higher risk of serious complications.


The influenza vaccine is the best protection against the flu. Contact your

 

local health department, your healthcare provider, or use the vaccine finder to find a flu shot near you.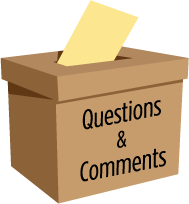 To submit a question or comment to the Communicable Disease Epidemiology Program, please click on the suggestion box to access our online form.
 Diseases A-Z
 Disease Reporting
 Data and Reports
 Contact Us
Other Program Areas
 Tuberculosis (TB)
 Healthcare Associated Infections (HAI)
Sexually Transmitted Diseases (HIV/STD)
 Antimicrobial Resistance

 Follow DPHHS
The DPHHS CDEpi Section mission is to create, maintain, support, and strengthen routine surveillance and detection systems and epidemiological investigation processes, as well as to expand these systems and processes in response to incidents of public health significance.