Recalls known to affect Montana
When recalls are received by DPHHS the first thing we do is determine if the recall affects Montana (i.e. was the product distributed to retail outlets in the state).  If it was, or we believe it may have been, we issue a recall notice to the local health departments.  These notices fall into one of three categories:
  Recall Level 3 - Advisory
Advisory recalls means no information is known whether the food product is in Montana 
  Recall Level 2 - Discretionary
Discretionary recalls means the food product may be or is in Montana, but exact information is not known
  Recall Level 1 - Action Needed
Action needed recalls means the food product is in Montana, or the action is warranted
2021 Recalls
All Nationwide Recalls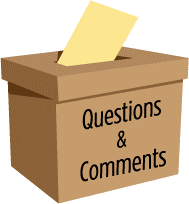 Questions and comments for the Food and Consumer Safety Section (FCSS) may be sent by clicking on the box above.
Do you have a concern about a licensed public facility such as a restaurant, hotel, trailer court, tattoo artist, or swimming pool? Did you witness a violation of local or state COVID regulations? File a complaint here.
Certified Food Protection Manager Trainings
Contact Food and Consumer Safety
Cottage Food & Farmer's Markets
Schools, Daycares, Community Homes
Swimming Pools, Spas, and other Water Features
Tattooing, Cosmetic Tattooing, Body Piercing, Ear Piercing
Trailer Courts and Campgrounds
The Mission of Food and Consumer Safety is to protect consumers and promote environmental health providing leadership, education, and services.