Youth and Tobacco Use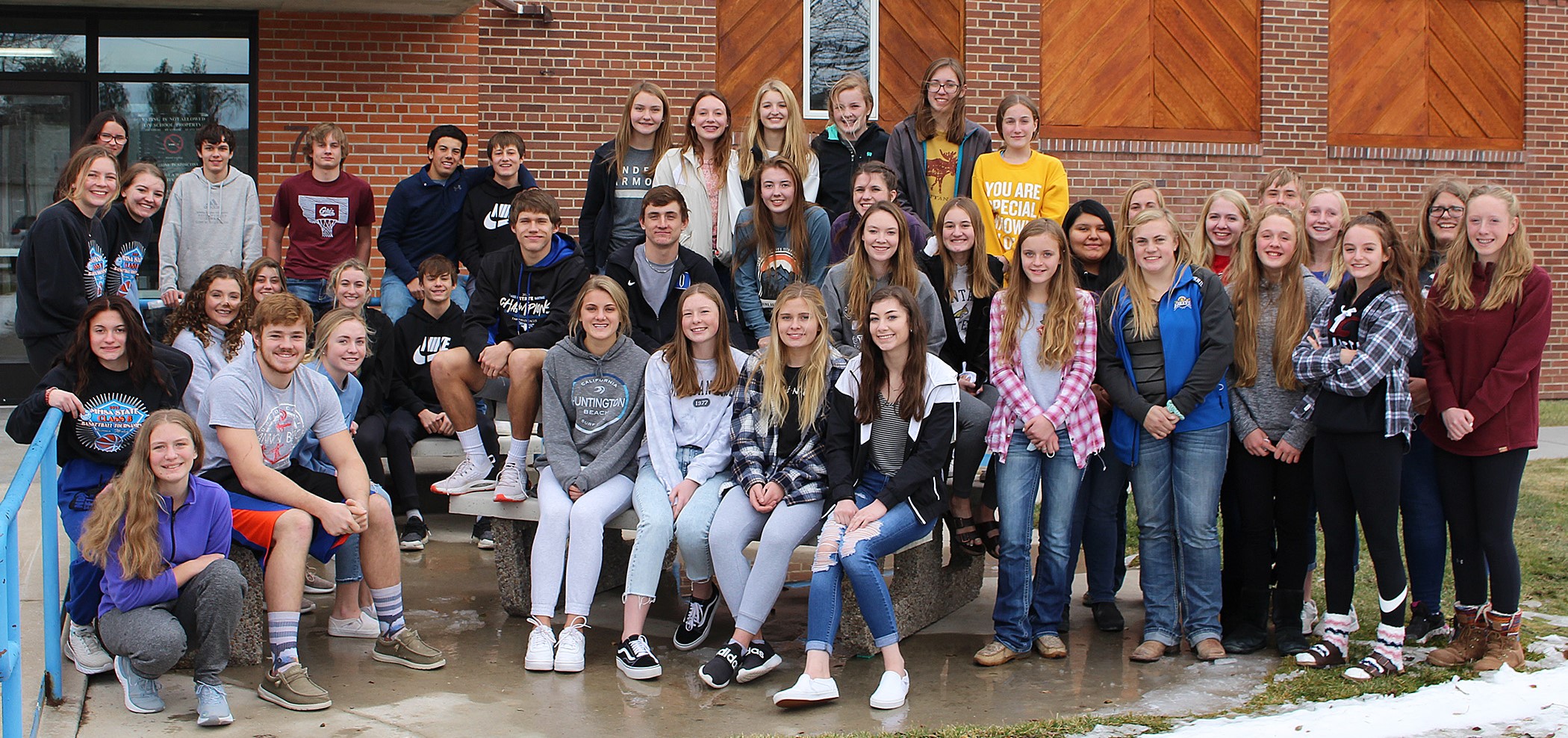 Fairfield High School reACT Club, Shelby MT
Youth use of tobacco in any form is unsafe.
Big Tobacco is targeting youth to create life-long customers. As current tobacco-users are dying, Big Tobacco needs to find their "replacement smokers." 
What is MTUPP doing about it?

To learn more about these topics, select the button to the left.

reACT
reACT is Montana's teen-led movement taking action to become the first-ever tobacco/nicotine-free generation. We are empowered youth who empower others, by standing up against the Tobacco & Vaping Industry. Join the movement today, visit http://www.mtreact.com. Find lessons and more information for Taking Down Tobacco on the resource page.
Big Tobacco Targets Kids
Big Tobacco is targeting youth to create life-long customers. Every year, the tobacco industry spends billions encouraging people who smoke to continue and persuading nonsmokers, especially youth, to start smoking. And it works.
Most tobacco products are bought in convenience stores, gas stations and grocery stores where the industry focuses the majority of its marketing efforts. This is known as point of sale marketing.These stores are often places within walking distance to schools, thus being a hangout for youth and young adults. Youth are at greater risk of exposure to tobacco advertising because tobacco ads are often placed at their eye-level or near candy, and 75% of teens visit a convenience store at least once a week. The more tobacco advertisements a person sees, the more likely they are to use tobacco products. Visit the Montana Tobacco Retail Map to learn where your kids are being exposed to tobacco marketing.
E-Cigarettes and Youth
Although fewer youth are smoking cigarettes, the tobacco industry continues to create and market products that offer new ways to deliver nicotine and hook lifelong customers. E-cigarettes are now the most commonly used tobacco product among Montana's youth. E-Cigarettes, Vape & Juul: The New Nicotine Addiction in Montana.
Clean Air Policies
Tobacco-free policies, such as tobacco-free parks and rodeos, promote positive community role modeling and protect the health, safety, and welfare of community members.
Who are our partners?
Tobacco-Free Schools
The Montana Office of Public Instruction (OPI) School Tobacco Use Prevention and Education program provides technical assistance and resources to Montana school districts through coordination with the Montana Department of Public Health and Human Services. OPI provides technical assistance to public schools by promoting compliance of the Montana Clean Indoor Air Act and in the development of comprehensive tobacco-free school policies.
Tobacco-Free Colleges and Universities
Healthy Colleges Montana (HCM), led by the National Association of Student Personnel Administrators (NASPA), is Montana's young adult movement to create healthier college campuses in Montana by reducing tobacco use and exposure. HCM helped pass Tobacco-Free policies at 12 Montana University and College campuses. Please refer to the map for specific locations.
For more information, contact Mallory Jordan, Assistant Director of Health & Well-being Initiatives at NASPA- Student Affairs of Administration in Higher Education.
Cessation for youth
My Life, My Quit: New Youth Quit Program
My Life, My Quit is a new program specifically for teens and youth who need help quitting tobacco (cigarettes, smokeless, cigars/cigarillos and e-cigarettes.) My Life, My Quit is a free service for all Montanans under the age of 18 who would like to quit tobacco products. Youth who are interested should text or call 1-855-891-9989 or visit the My Life, My Quit website.