Cardiovascular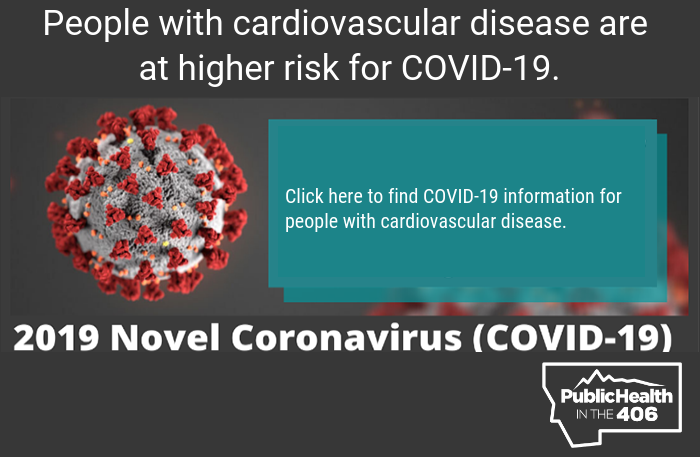 Program Description
The Montana Cardiovascular Health Program has been funded by the Centers for Disease Control and Prevention since 2000. The program conducts statewide activities to prevent heart disease and stroke and associated risk factors - particularly hypertension. The program has:
Launched the Hypertension Coalition, now called Million Hearts Workgroup, to focus statewide efforts on improving blood pressure control.
Assessed existing policies and systems that promote cardiovascular health in a variety of settings including

 

pharmacies

 

and healthcare.
Formed the Montana Stroke Workgroup. This is a working collaborative of doctors, emergency response professionals, rehabilitation professionals and healthcare facilities dedicated to implementing a statewide

 

Stroke Initiative

 

to enhance diagnosis, treatment and care of stroke patients.
Formed a Cardiac Workgroup to improve quality of care for acute myocardial infarction patients by creating a statewide coordinated care program. The Cardiac Workgroup members created a toolkit of cardiac resources, which is available on the cardiac

 

website.