Public Health & Safety: Harmful Algal Blooms
(Recommend Firefox or Chrome)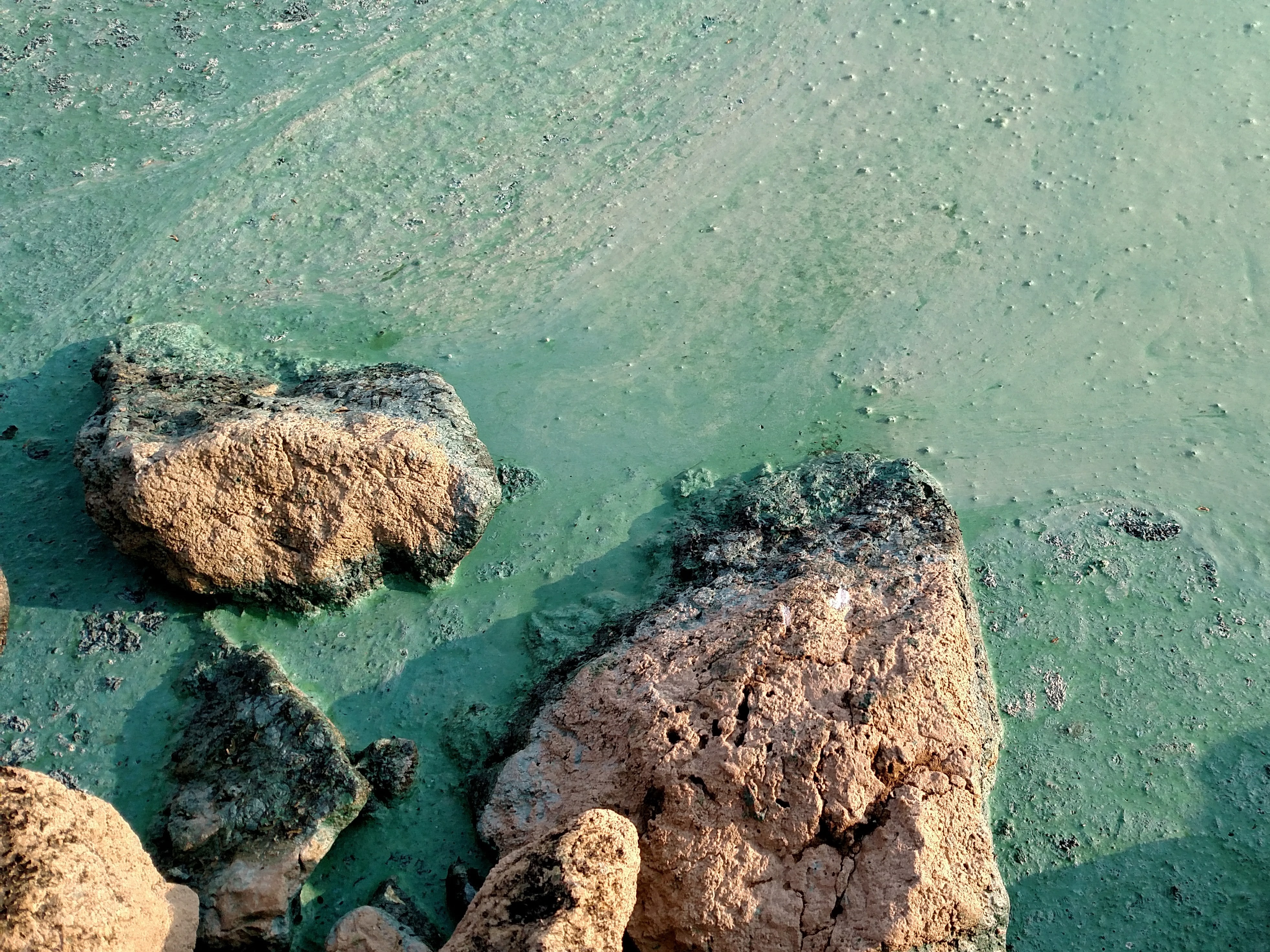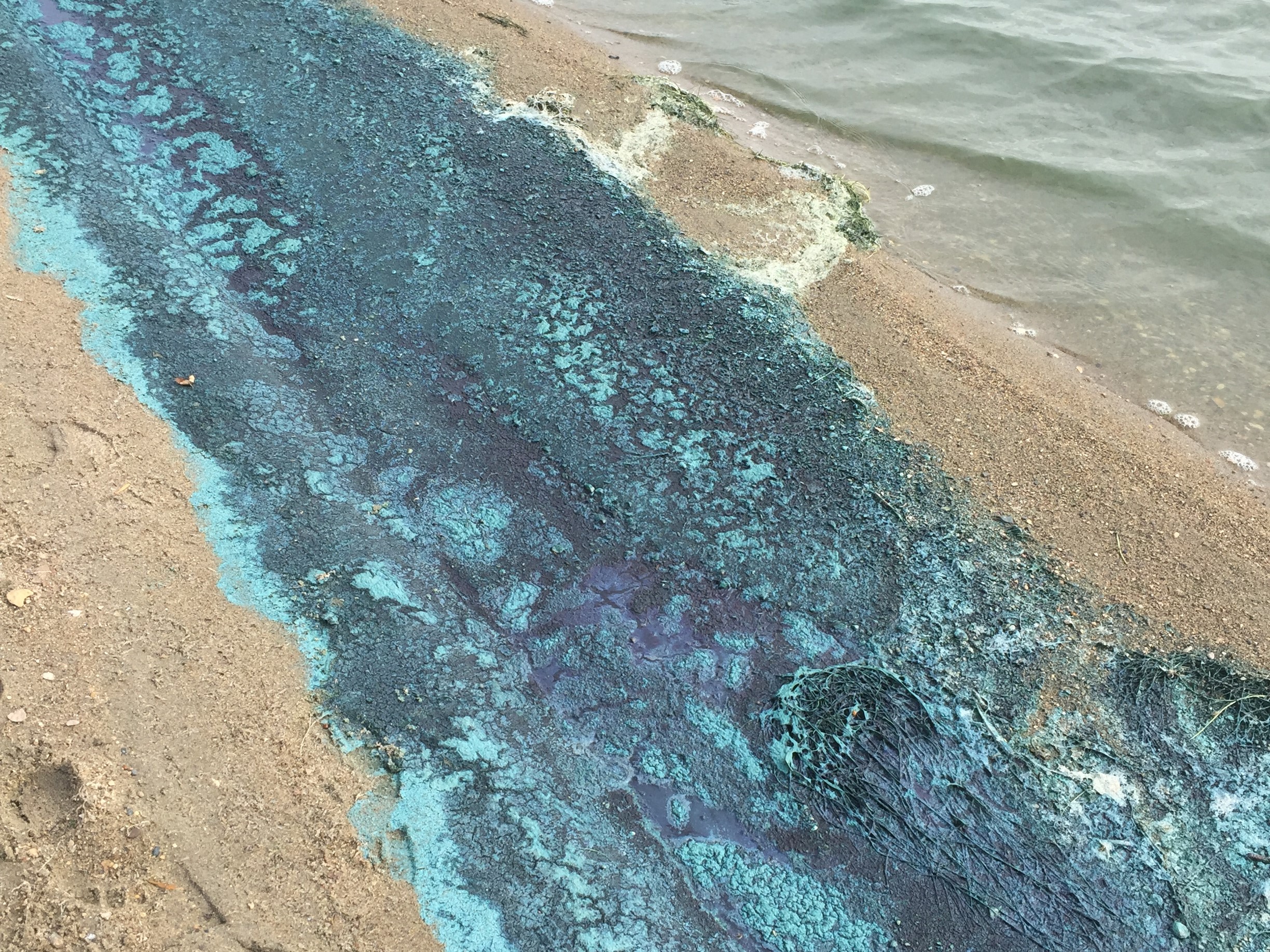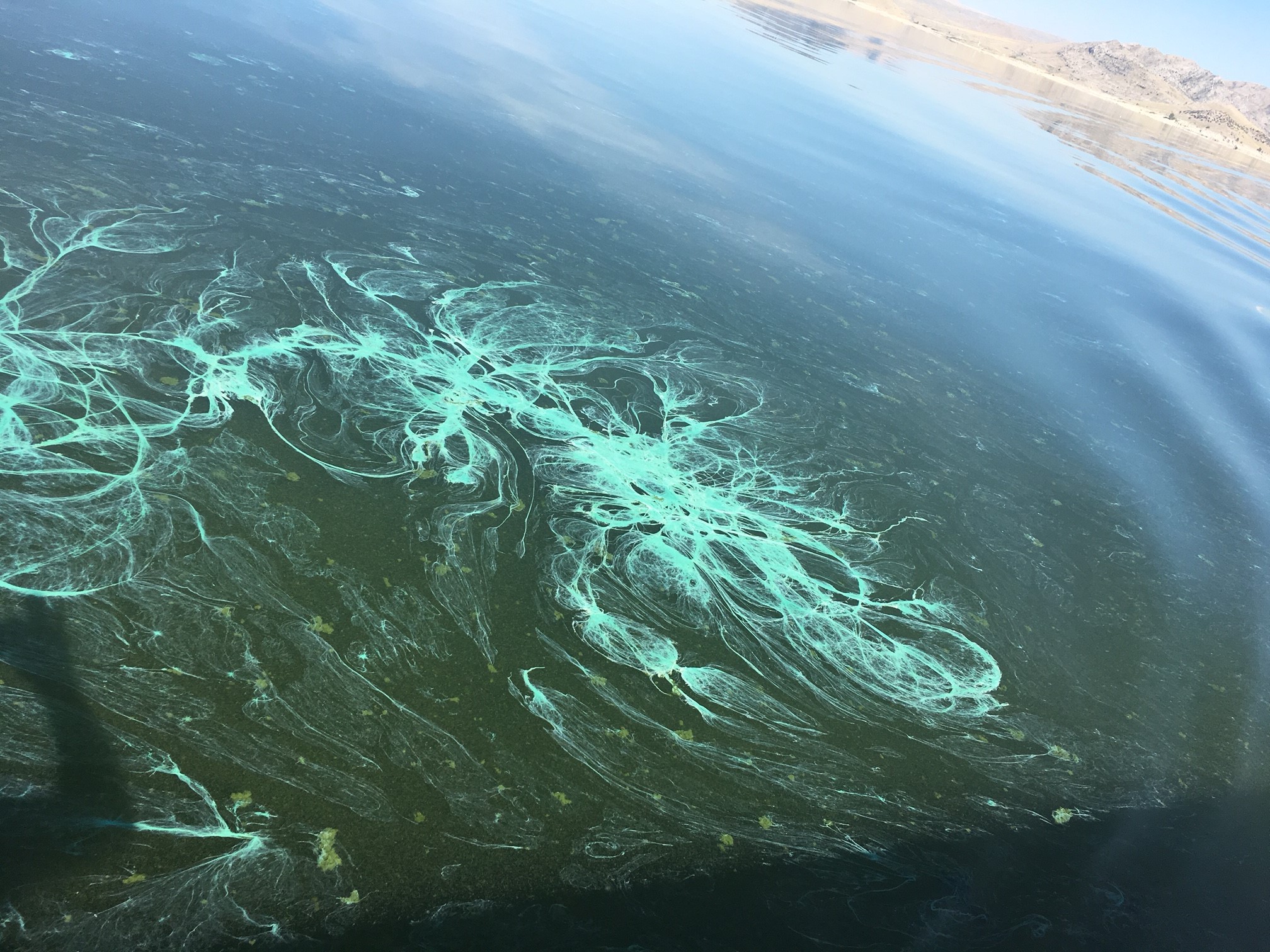 What are Harmful Algal Blooms (HABs)?
An overgrowth of algae in water that can affect water quality and aquatic life. Some types of algae, known as Harmful Algal Blooms (HABs), produced by cyanobacteria, can create toxins that may also harm people and animals. Use caution during a HAB event (or a potential HAB event) as your health can be impacted when you are near the water, consume the water, or swim in the water.
Where are toxic blue-green algae found?
Cyanobacteria are naturally-occurring photosynthetic bacteria found in many habitats (including recreational waters). Potentially toxic blue-green algae occur throughout Montana in any standing bodies of water exposed to the sun, e.g., lakes, reservoirs, stock ponds, eddies in slow moving water, and roadside ditches.
What does a bloom look like?
A bloom of potentially harmful algae appears as 'pea soup,' 'grass clippings,' or 'spilled paint.' The cyanobacteria usually are suspended in the water column or aggregated into floating mats. The surface of the water will appear green, blue, gold, or red.
View the slideshow of photos at the top of this page for examples of cyanobacteria blooms.
How can you prevent Harmful Algal Bloom-associated illness?
suspect a bloom, avoid yourself and others touching or ingestion of the water. Avoid inhalation of aerosolized (particle-sized droplets) of water. If you and/or your pet do go into the water, wash yourself off with clean water immediately after. Report the suspected HAB with a photo at HAB.mt.gov.
Symptoms can start within a few hours of exposure and last for 2-3 days. In humans and animals, symptoms may include: skin, ear, eye, nose, or throat irritation; respiratory issues; lethargy, paralysis, tremors or seizures; abdominal pain, diarrhea, or vomiting. If you are concerned about a potential HAB-associated illness, contact your healthcare provider or call the Montana Poison Control Center at 1-800-222-1222.
Advisory Signs for Waterbody Managers
These temporary advisory signs may be posted by the appropriate authority: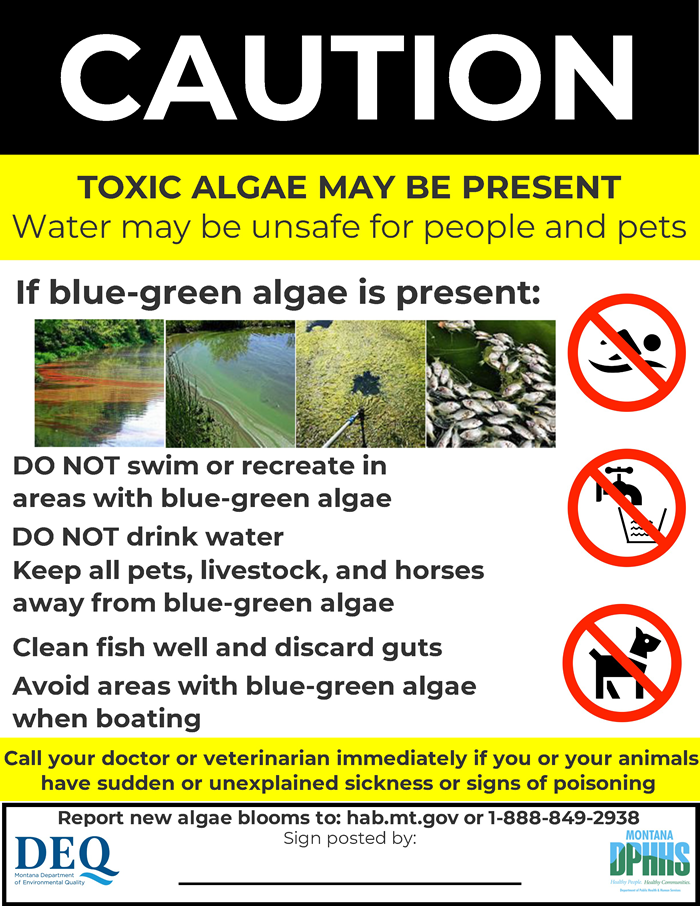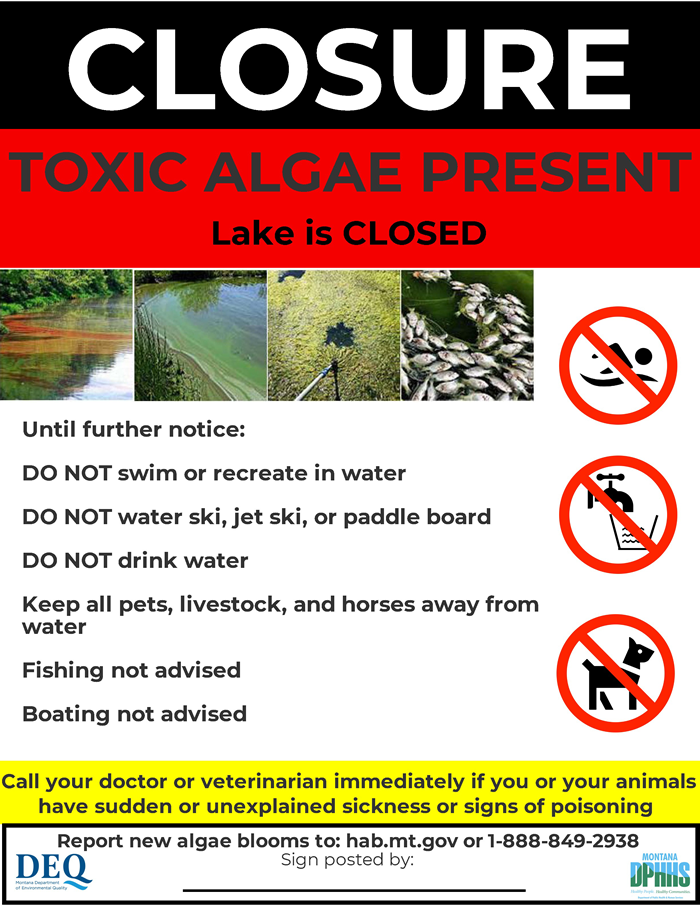 Please email HAB@mt.gov if you are interested in permanent advisory signs.
This map displays harmful algal bloom reports made by the public and any subsequent advisories recommended by the State HAB Program and local jurisdiction. HABs are increasingly common across Montana, and their presence and potential toxicity can change very quickly. Therefore, this map does not show the full potential of waterbodies experiencing blooms, nor can we accurately know the health risk at any given time. Please use your best judgment to determine if a bloom is in the area, and if in doubt, stay out. If you observe a suspicious bloom, please feel free to submit a report to keep the system updated.