Asthma
Asthma is a chronic inflammatory disease characterized by episodic symptoms of wheezing, shortness of breath, coughing, and chest tightness. Airflow can become obstructed by way of airway inflammation, muscle tightening around the airways, and possible mucus production. Asthma affected 26 million people in the United States and over 86,000 people in Montana in 2010. Asthma is one of the most common reasons for absences among school aged children and it ultimately costs the United States $56 billion in health care costs each year.
Wildfire Smoke Information
Recommendations for Outdoor Activities Based on Air Quality for Schools and Childcare Facilities
FAQ and 7 steps to stay healthy when it is smoky
Tools for Schools
Managing Asthma: A Guide for Schools (National Institutes of Health)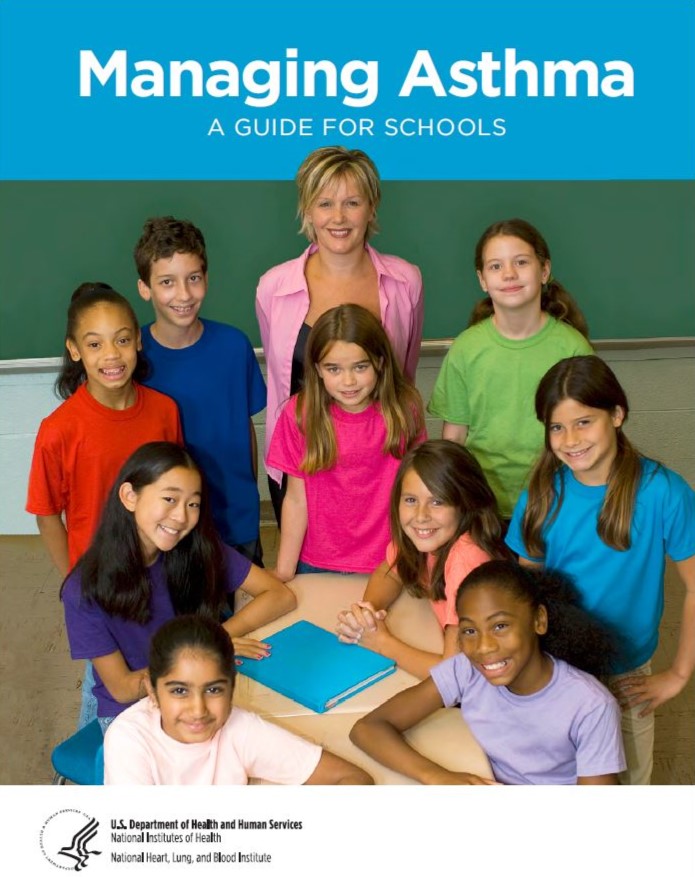 Montana Code Annotated 20-5-420: Self-administration or possession of asthma, severe allergy, or anaphylaxis medication
This law allows student to posses and self-administer asthma, severe allergy, and anaphylaxis medication while in school with authorization from a healthcare provider and parent/legal guardian.
Montana Authorization Form to Possess or Self-Administer Asthma, Severe Allergy, or Anaphylaxis Medication
For this student to possess or self-administer asthma, severe allergy, or anaphylaxis medication while in school, while at a school sponsored activity, while under the supervision of school personnel, before or after normal school activities (such as while in before-school or after-school care on school-operated property), or while in transit to or from school or school-sponsored activities, this form must be fully completed
Checklist for School Districts Addressing the Needs of Students with Asthma
Developed by the American Association of School Administrators, this checklist was developed to assist schools in the development of their policies and procedures relating to care of students with asthma.  

Managing Asthma in the School Environment
This guide, provided by the EPA, offers valuable information for all school employees on how to identify and control environmental triggers commonly found in schools.
Asthma Medication Assistance Programs 
The Children's Health Alliance of Wisconsin has compiled a list of coupon offers and prescription assistance programs for the most commonly prescribed asthma medications.
School Asthma Signage
School Poster- Asthma First Aid
School Poster- Asthma Triggers (Students)
School Poster- Asthma Triggers (Teachers)
School Poster- Clean Air Space
School Poster- Common Asthma Triggers
School Poster- Healthy High Performing Schools
School Poster- No Idling
School Poster- Poor Air Quality
School Poster- Strong Cleaning Products

Montana Resources
Montana Asthma Control Program- The Montana Asthma Control Program (MACP) at the Montana Department of Public Health and Human services is committed to improving the quality of life for all Montanans with asthma. The MACP has designed interventions that assist in creating asthma friendly spaces and supporting the unique needs of persons with asthma.
School Nurses and Asthma - Montana School Health Website
School Grants and Teacher/Coach Trainings
Montana Asthma Data
National Asthma Resources