Laboratory Services
Celebrating 100 years of service to Montana's Public Health!
The Laboratory Services Bureau partners in the prevention and control of disease and the improvement of community health by providing quality testing in support of environmental and disease assessment and control to programs, health care providers, and the general public at the state and local level.
COVID-19 Testing
MTPHL is working alongside clinical partners to perform COVID testing for the state of Montana. If you are in need of a COVID test, please contact your provider. 
The State Environmental Laboratory provides the following services:
Testing to support the Safe Drinking Water Act
Consultation and certification services to laboratories who perform Drinking Water Analyses
Testing for possible human exposure to identified chemical threat agents
Technical assistance in the areas of analyses selection and results interpretation
The Public Health Laboratory provides the following services:
State-of-the-art test methods for diagnosis of infectious diseases or intentional biologic or chemical threats
Newborn screening for genetic and metabolic disorders, including short term followup
Technical assistance and consultation in appropriate test selection, specimen requirements, and test interpretation
Aggregated results of specific laboratory tests for statewide surveillance
Training and continuing education opportunities
Laboratory Emergency Preparedness provides the following services:
Response to emergencies
Drinking Water Emergency Sampling (DWES) if water tampering is suspected
Unknown substance sampling for suspicious substances
Handle exposure to toxic chemicals and biological agents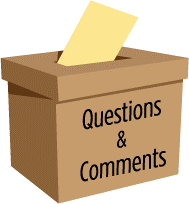 To submit a question or comment to Laboratory Services, please click on the suggestion box to access our online form.
---
Environmental Laboratory Testing
Public Health Laboratory Testing
Courier Routes, Sample Delivery
Laboratory Emergency Preparedness
Public Health Laboratory System
Water Laboratory Certification