New Map
Regional Contractors
Local public health educators provide breast and cervical cancer screening services to  eligible Montanans.
*To access information for each region please click the region number.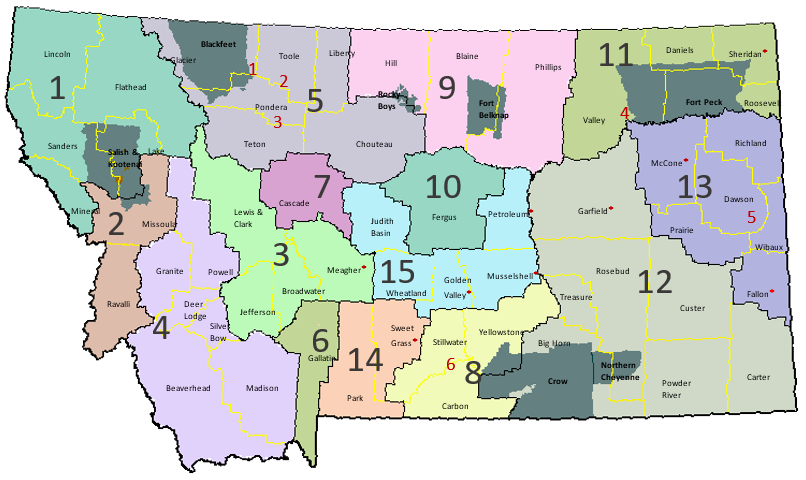 The Montana Cancer Control Programs' local health educators are divided into 13 regions and serve all 56 counties  across the state.  These local health educators implement breast and cervical screening services and patient guidance, and worksite wellness to include providing small media campaigns and support in the adoption of strategies and policy change for: tobacco cessation, physical activity, nutrition, breast, cervical and or colorectal cancer screening.  These local health educators implement chronic disease self-management workshops and as well as the Montana Comprehensive Cancer Control Plan by strengthening community capacity and facilitating policy and system change.
To request additional information please contact:
Mark F. Wamsley, MBA
Program Manager
Montana Cancer Control Programs
PO Box 202951
1400 Broadway Rm C317
Helena MT  59620-2951
Phone (406) 444.0063
Fax (877) 764.7575
Email:   mwamsley@mt.gov