Montana Nutrition and Physical Activity Program

The Montana Nutrition & Physical Activity (NAPA) Program's mission is to make active living and healthy eating easier everywhere Montanans live, work, learn, and play. We are located within the Department of Public Health & Human Services in the Chronic Disease Prevention & Health Promotion Bureau. Click the tabs below to learn about recent NAPA efforts.
Healthy living can be achieved by everyone. Physical activity, healthy eating, and community engagement are three ways to build healthy lives. These things can be challenging if they aren't accessible or enjoyable. That's why we want to emphasize the importance of finding joy in the things you do.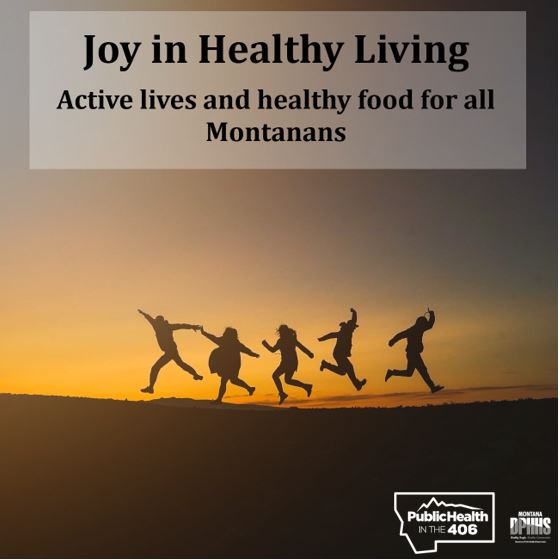 Check out the Joy in Healthy Living Story Map to find fresh affordable food, physical activity that's right for you, or state, local and Tribal community health programs. The Story Map also has resources on preparing healthy meals, inclusive fitness, chronic disease prevention, and Tribal success stories. Feeling good about moving your body, making delicious food, and surrounding yourself with a supportive community can help you stay motivated in living an active and healthy life.  
This web-based resource is provided by the State Health Improvement Plan and its partners to support healthy living for all Montanans. Share this page with your colleagues, friends, and family to support your community in living healthy. If your community program needs to be added, if you know of an outstanding resource that should be included, or if you want to share a Tribal/Urban success story, let us know in the "Add a resource" tab of the Story Map. We hope this Story Map encourages all Montanans to access community opportunities and find joy in healthy living.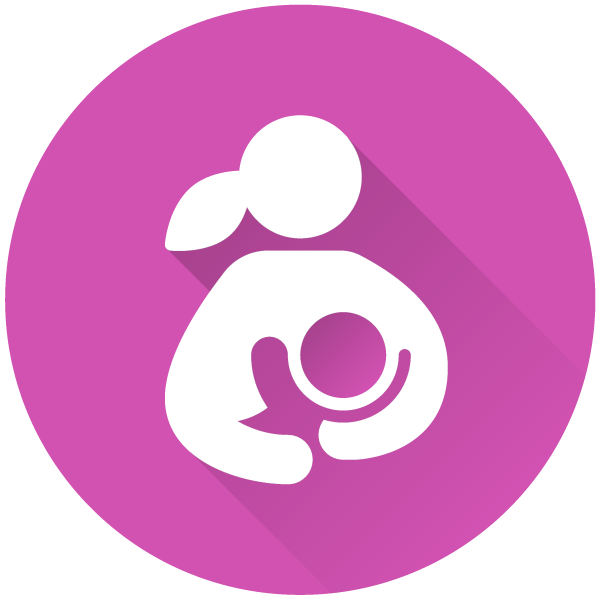 In Montana, most infants (91%) start out breastfeeding yet only a third (34%) are exclusively breastfed at the recommended duration of 6 months, according to 2019 National Vital Statistics and National Immunization Survey data. This is in part due to policy, system, and environmental barriers which prevent many families from meeting their breastfeeding goals. Learn more about breastfeeding trends, barriers, and support systems with the State of Breastfeeding in Montana Story Map.  
The Montana NAPA Program recognizes that infant nutrition in a public health issue. Learn about the ways NAPA is supporting lactation efforts around Montana by clicking the below links.

 Montana birthing facilities can attain Baby-Friendly designation.
---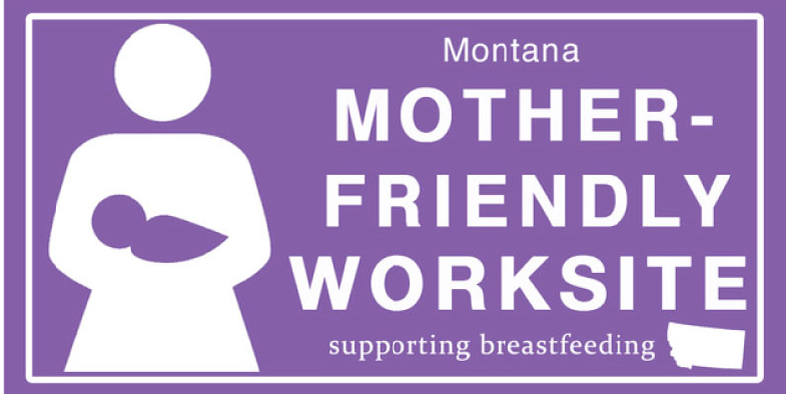 Montana worksites can receive Montana Mother-Friendly Worksite recognition.