Montana Mother-Friendly Worksites Initiative
Families are healthier when their workplace supports women during pregnancy and while breastfeeding. Mothers are the  fastest growing segment of the U.S. labor force with 1/3 of mothers returning to work within three months after birth. Breastfeeding support from an employer can help reduce the barriers a mother may encounter when returning to work and  it is good for business! Offering a nursing employee support provides a 3:1 return on investment through lower healthcare costs, decreased sick time taken, higher retention rates and improved productivity. By meeting a few simple criteria worksites of any type or size can receive Montana Mother-Friendly Worksite recognition. 
We provide free technical assistance to help your worksite set up the simple steps to lactation accommodation. Contact  Terry Miller, Senior Breastfeeding Consultant,  TMiller6@mt.gov for more information. 
---
What is Mother-Friendly?
Montana Mother-Friendly Worksites are businesses that support employees who breastfeed their infants.  Creating a Mother-Friendly worksite is both simple and inexpensive. Worksites need only provide: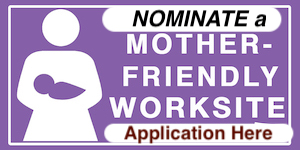 Becoming a Montana Mother-Friendly workplace is as easy as 3 simple steps and your worksite may already meet the criteria! Worksites of any type or size can receive Montana Mother-Friendly Worksite designation and be recognized.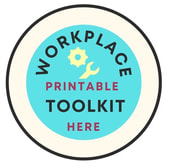 Along with 3:1 return on investment, Mother-Friendly Worksites will receive:
1. Support in building your worksite lactation accommodation program.
2.  A Mother-Friendly Worksite window cling.
3. Official designation certificate to display at facility.
4. Recognition from the DPHHS Montana Nutrition and Physical Activity Program (NAPA), on social media, press releases and on this website!
Nominate your work worksites HERE
Both Montana and federal law recognize that breastfeeding is good for families and communities and mother's have the right to breastfeed in any location, public or private.  Furthermore, workplace accommodation laws allow reasonable break time and a private space for nursing moms to express breast milk.