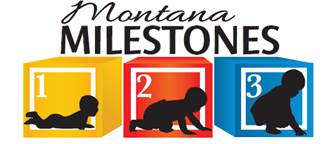 History of the Family Supports Advisory Council (FSSAC)
Montana's Family Support Services Advisory Council (FSSAC) was mandated by Executive Order of Governor Ted Schwinden in January of 1987. The Council was formed in response to the State's commitment to a federal program which established and supports early intervention services for infants and toddlers with disabilities and their families across the nation.
Montana's Legislature has maintained a commitment to the program since 1989, through several changes in state administration. The program touches the lives of hundreds of Montana families whose children have disabilities such as Down syndrome, autism, cerebral palsy, epilepsy, fetal alcohol syndrome, and a host of other disabling conditions.
The Family Support Services Advisory Council was established to advise and assist the lead agency for disability services in Montana - the Developmental Disabilities Program (DDP) of the Department of Public Health and Human Services - in the implementation of Part C services statewide.
The Council consists of twenty-five members appointed by the Governor, all of whom have an interest in and expertise about the provision of services to families of children with disabilities.
The Council meets in Helena quarterly and has members who are parents of children with disabilities, members who are providers of Part C services, a legislative representative who provides liaison with the Montana State Legislature, a representative from Parents Let's Unite for Kids, and several state and local agency members who represent local, state, and federal government services (Child & Family Services/Child Care, Special Health Services/Public Health, Children's Mental Health Services, Quality Assurance Division, Medicaid, Child Protective Services, Montana School for the Deaf and Blind, Office of Public Instruction, Early Head Start) which have a related interest in service provision to children with disabilities.