Maternal and Child Health Block Grant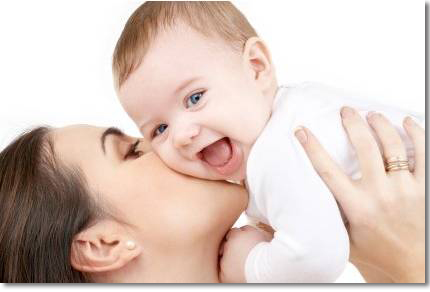 The Maternal and Child Health Services Block Grant, Title V of the Social Security Act, is the only federal program devoted to improving the health of all women, children and families. Title V provides funding to state maternal and child health (MCH) programs, which serve 35 million women and children in the U.S. To learn more about Title V, visit  The Official Website of the U.S. Social Security Administration  or  The Association of Maternal & Child Health Programs .
MCHBG Federal Funds to Montana

|   | FY2019 | FY 2020 | FY 2021 |
| --- | --- | --- | --- |
| Total Federal Funds Received** | $2,300,122 | $2,281,823 | $2,281,008 |
| Children's Special Health Services* | $717,043 | $709,762 | $753,164 |
| Local Health Departments | $1,035,636 | $1,068,465 | $1,055,830 |
| State Programs | $421,841 | $336,499 | $243,914 |
| Administration | $125,602 | $167,097 | $228,100 |
*Children's Special Health Services must receive at least 30% of the MCH Block Grant
**States must provide a three dollar match for every four Federal dollars allocated.
Funds are awarded to local health departments to address one of the   National Performance Measures or State Performance Measures.
People Served by the Montana MCH Program*
   4,662 pregnant women
 16,184 infants under one
 33,504 children and adolescents
 12,441 children with special health care needs
   8,765 others (especially women ages 22-44)
           75,556 total served
*2021 State/Jurisdiction Annual Reports Submitted to the Maternal and Child Health Bureau.
The Maternal and Child Health Services Block Grant provides financial support to county health departments and state MCH programs. For federal fiscal year 2022, county public health departments are addressing national and state performance measures in the following areas:
Access to Care and Public Health Services
Infant Safe Sleep
Family Support and Health Education
Medical Home
Oral Health
Bullying Prevention
Women's Preventive Healthcare / Annual Wellness Visit
State programs which receive funding support include:
Children's Special Health Services
Fetal, Infant, Child and Maternal Mortality Review
Newborn Metabolic and Hearing Screening
Adolescent Health
Maternal and Child Health Coordination
Oral Health
Primary Care Office
2020 Statewide 5-Year MCHBG Needs Assessment Summary
The federal Title V Maternal and Child Health Block Grant legislation requires the state to prepare and submit a statewide Needs Assessment every five years which identifies the specific needs for:
(1) Preventive and primary care services for pregnant women, mothers and infants up to age one;
(2) Preventive and primary care services for children; and
(3) Services for children with special health care needs (CSHCN).
The findings of the State Five-year Needs Assessment are expected to serve as the "drivers" in determining state Title V program priorities, and in developing a five-year Action Plan to address them. They should indicate where the greatest needs are for its MCH and CSHCN populations, and support services which can have a direct positive impact.
Based on its priority needs, as identified in the Five-year Needs Assessment, the State is directed select five of 15 possible National Performance Measures (NPMs) for programmatic emphasis over the five-year reporting period. In addition, the state was allowed to develop State Performance Measures (SPMs) to address unique needs not addressed by any of the NPMs.  Montana has two SPMs.
For More Information Contact:
Ann Buss, MPH
Maternal Child Health Coordination Section Supervisor
Family and Community Health Bureau
Phone: (406) 444-4119
E-mail:   abuss@mt.gov
and/or
Blair Lund
Maternal & Child Health Block Grant Program Specialist
Family & Community Health Bureau
Phone (406) 444-0276
Email:   blund@mt.gov