Building Healthy Systems
Your online community!
Welcome to the Building Healthy Systems online community! The purpose of this site and its features is 3 pronged: communicate, collaborate, and  elevate.
Building Healthy Systems is a interactive community and peer exchange network for Montana Tribal and Local Health Departments. Some of the highlights of the online community are:  connect with Montana Public Health professionals, post your questions and share your successes thru our Community Sharing page,  view public health related newsfeeds on social media, explore training, conference and funding opportunities. 
AMPHO members log in to your Connected Community here.
Contact us by phone: (406) 444-4141
---
Vision:

 

Healthy people in healthy communities.
Mission:

 

Improve and protect the health of Montanans by advancing conditions for healthy living.
Guiding Principles:
Evidence-based decision making:

 

Use scientific evidence to select and implement programs and interventions.
 
Collaboration:

 

Engage in collaborations to improve the health of Montanans.
 
Equal access and individual rights: Address and reduce health disparities.
 
Accountability:

 

Focus efforts on improving customer satisfaction and quality of service in everyday work.
Quality: Conduct operations in accordance with PHAB's standards and measures.
2019-2023 State Health Improvement Plan
2021-2023 Montana Public Health Communication Plan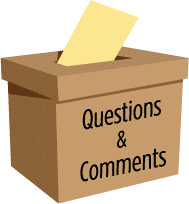 To submit a question or comment to the Public Health and Safety Division, please click on the suggestion box to access our online form.