Illness Prevention Associated With Live Animals at Petting Zoos and Fairs
Exhibits such as petting zoos and fairs allow children of all ages to have the thrilling experience of coming face-to-face with animals. This interaction allows people to learn more about 
animals and helps to build an important human-animal bond.
Sometimes, those animals at petting zoos and fairs can carry organisms that make people sick. Especially young children and persons who are immunocompromised are at greatest risk for infection and complications from illnesses caused by Salmonella, Escherichia coli O157:H7, but also influenza A (H3N2), rabies and others.


In 2013, the Montana Department of Public Health and Human Services (DPHHS) and the Department of Livestock (DOL) launched a campaign to prevent zoonotic illnesses and make petting zoos and fairs fun and save places to enjoy animal contact. The emphasis was 
placed on getting hand washing stations and educational material out to fairs, so visitors can learn about illnesses associated with animals and have the tools to prevent them.
Consult with your local health jurisdictions for guidance and questions. Together we can prevent illnesses and keep our children and communities healthy. The benefits of animal companionship far outweigh the risk of complications. Let's keep it that way!
Additional Resources:
Montana Communicable Disease Epidemiology
Montana Department of Livestock
Compendium of Measures to Prevent Diseases Associated with Animals in Public Settings (2017)
CDC information on animal exhibits
Notable outbreaks associated with petting zoos
Podcast for children about petting zoos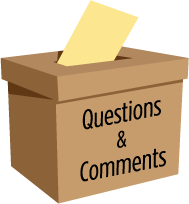 To submit a question or comment to the Communicable Disease Epidemiology Program, please click on the suggestion box to access our online form.
 Diseases A-Z
 Disease Reporting
 Data and Reports
 Contact Us
Other Program Areas
 Tuberculosis (TB)
 Healthcare Associated Infections (HAI)
Sexually Transmitted Diseases (HIV/STD)
 Antimicrobial Resistance

 Follow DPHHS
The DPHHS CDEpi Section mission is to create, maintain, support, and strengthen routine surveillance and detection systems and epidemiological investigation processes, as well as to expand these systems and processes in response to incidents of public health significance.