Communicable Disease Surveillance
Public health surveillance is the systematic, ongoing collection, management, analysis, and interpretation of data followed by the dissemination of these data to public health programs to stimulate public health action 1. Effective communicable disease control efforts rely on an effective surveillance and response system that promotes collaboration, coordination and communication among public health and clinical professionals.
The 2018 Montana Communicable Disease Annual Report is now available! Click on the tab below.

Please visit our   infographic page  for data visualization of a variety of communicable disease topics!
1 Thacker SB, Berkelman RL. Public health surveillance in the United States. Epidemiol Rev. 1988;10:164-190.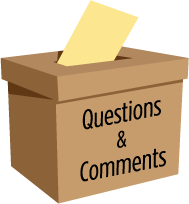 To submit a question or comment to the Communicable Disease Epidemiology Program, please click on the suggestion box to access our online form.
 Diseases A-Z
 Disease Reporting
 Data and Reports
 Contact Us
Other Program Areas
 Tuberculosis (TB)
 Healthcare Associated Infections (HAI)
Sexually Transmitted Diseases (HIV/STD)
 Antimicrobial Resistance

 Follow DPHHS
The DPHHS CDEpi Section mission is to create, maintain, support, and strengthen routine surveillance and detection systems and epidemiological investigation processes, as well as to expand these systems and processes in response to incidents of public health significance.