Contact Information
If you are reporting an illness, outbreak, or event of interest,
contact your local health department: 
For COVID-19 Vaccination inquiries, please contact the Immunization Section:
1-406-444-5580
For Medicaid concerns, contact one of the following programs:
If you are unable to reach your local public health department, the DPHHS
Communicable Disease EPIDEMIOLOGY Program is available to assist Monday–Friday 8am-5pm MT.
(406) 444-0273
Communicable Disease EPIDEMIOLOGY email
For emergencies after business hours or on weekends, please call (406) 444-0273 and you will be forwarded to the on-call staff person.
Contact Us – Staff Listing
Montana Department of Public Health & Human Services
Communicable Disease/TB Program
Cogswell Building Room C-216
PO Box 202951
1400 Broadway
Helena, Montana 59620 - 2951
Phone: (406) 444-0273
Email: Communicable Disease EPIDEMIOLOGY email
Magdalena Scott, MPH
Section Supervisor
magdalena.scott@mt.gov
Stacey Anderson, MPH
Lead Epidemiologist/Vaccine Preventable Diseases
sanderson2@mt.gov
Jennifer Miller, RN, CPH
Epidemiologist 
jennifer.miller@mt.gov
Rachel Hinnenkamp, MPH
Enteric/Outbreak Epidemiologist
rachel.hinnenkamp@mt.gov
Helen McCaffrey, MPH
HIV/HCV Epidemiologist
hmccaffrey@mt.gov
Erika Baldry, MPH
HAI/AR/Vector-borne Epidemiologist
Erika.Baldry@mt.gov
Ryan Weight, MPH
Tuberculosis Program Coordinator
ryan.weight@mt.gov
Samantha Saycich, MPH
Surveillance Systems Epidemiologist 
samantha.saycich@mt.gov
M'liss Weisner, MS
Syndromic Surveillance Epidemiologist
mliss.weisner@mt.gov
Lydia Bloom
Administrative Support
lbloom@mt.gov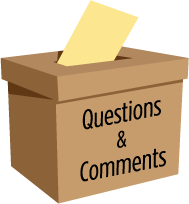 To submit a question or comment to the Communicable Disease Epidemiology Program, please click on the suggestion box to access our online form.
 Diseases A-Z
 Disease Reporting
 Data and Reports
 Contact Us
Other Program Areas
 Tuberculosis (TB)
 Healthcare Associated Infections (HAI)
Sexually Transmitted Diseases (HIV/STD)
 Antimicrobial Resistance

 Follow DPHHS
The DPHHS CDEpi Section mission is to create, maintain, support, and strengthen routine surveillance and detection systems and epidemiological investigation processes, as well as to expand these systems and processes in response to incidents of public health significance.