Infographics
Infographics are images that are used to describe complex data in a visually appealing and easy to understand way. The Communicable Disease Control and Prevention Bureau has developed a series of infographics to provide a different perspective of disease statistics in Montana. New infographics are added frequently and sorted by category. Learn more about communicable diseases by selecting a tab below. Each thumbnail image is linked to a pdf version of the infographic. Please feel free to download PDFs and share.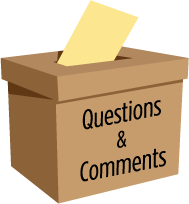 To submit a question or comment to the Communicable Disease Epidemiology Program, please click on the suggestion box to access our online form.
 Diseases A-Z
 Disease Reporting
 Data and Reports
 Contact Us
Other Program Areas
 Tuberculosis (TB)
 Healthcare Associated Infections (HAI)
Sexually Transmitted Diseases (HIV/STD)
 Antimicrobial Resistance

 Follow DPHHS
The DPHHS CDEpi Section mission is to create, maintain, support, and strengthen routine surveillance and detection systems and epidemiological investigation processes, as well as to expand these systems and processes in response to incidents of public health significance.