Regulations Related to Reporting of Communicable Diseases
Montana Communicable Disease Rules 37.114 (sub-chapters) with the most recent changes effective March 24, 2017 can be accessed at the links below. Please contact the Communicable Disease Epidemiology Section at (406) 444-0273 for information on state statutes and/or rules.
The Montana legislature specifies the roles and responsibilities of the Montana Department of Public Health & Human Services (MT-DPHHS) through the Montana Code Annotated. In relation to the reporting and control of communicable disease, MCA 50-1-202 (p) grants MT-DPHHS with the authority to "adopt and enforce rules regarding the reporting and control of communicable diseases". This responsibility is executed through specific rules in the Administrative Rules of Montana (ARM) [ARM 37.114].
Administrative Rules of Montana (ARM): Reporting and Control of Communicable Diseases
Administrative Rules
TOPIC
CITATION
Definitions
37.114.101
References incorporated
37.114.105
Who must report
37.114.201
Who report goes to
37.114.201
What diseases are reportable
37.114.203
How does county report to state
37.114.204
What responsibilities does lab have
37.114.204 4-6
What information must be reported
37.114.205
What is a sensitive occupation
37.114.301
What

 

general

 

steps must be performed after a report is received (confirmation of disease; quarantine and isolation; investigation of case, outbreaks)
37.114.307-315
What

 

disease specific

 

steps must be performed after a report is received
37.114.501
Control measures for TB
37.114.1001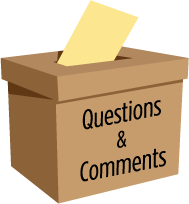 To submit a question or comment to the Communicable Disease Epidemiology Program, please click on the suggestion box to access our online form.
 Diseases A-Z
 Disease Reporting
 Data and Reports
 Contact Us
Other Program Areas
 Tuberculosis (TB)
 Healthcare Associated Infections (HAI)
Sexually Transmitted Diseases (HIV/STD)
 Antimicrobial Resistance

 Follow DPHHS
The DPHHS CDEpi Section mission is to create, maintain, support, and strengthen routine surveillance and detection systems and epidemiological investigation processes, as well as to expand these systems and processes in response to incidents of public health significance.