Healthy Swimming
Every year, thousands of Americans get sick after recreating in water, because of germs found in places where people swim. Every day, ten Americans die from drowning.1


Cryptosporidium and Giardia are two of the most frequent causes of waterborne disease among humans in the United States. On average, there are around 150 cases of cryptosporidiosis and giardiasis reported in Montana every year. Of those who reported risk, 46% of cases had recreational water exposure or drank untreated water (for example, unfiltered water from a river while camping) in the days before they became ill.

Drowning deaths are most common in Montana between June and August and are more likely to occur in natural bodies of water. Over the past ten years, there have been an average of 20 drowning deaths per year in Montana - almost half of these deaths are due to drowning in natural waters. Every day, three children under the age of 14 die from drowning in the United States.
DPHHS is reminding Montanans how to stay healthy this year when swimming by following these prevention steps:
Shower with soap before entering pool
Don't swim when you have diarrhea
Avoid swallowing pool water
Take children on bathroom breaks every 60 minutes or check diapers every 30-60 minutes
Supervise swimmers, especially young and inexperienced ones - be a role model for others
Learn life-saving skills
Use life vests where applicable
Avoid distractions such as alcohol, drugs or cell phone use around water
Additional resources:
CDC webpage for Healthy Swimming
1 http://www.cdc.gov/HomeandRecreationalSafety/Water-Safety/waterinjuries-factsheet.html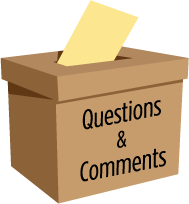 To submit a question or comment to the Communicable Disease Epidemiology Program, please click on the suggestion box to access our online form.
 Diseases A-Z
 Disease Reporting
 Data and Reports
 Contact Us
Other Program Areas
 Tuberculosis (TB)
 Healthcare Associated Infections (HAI)
Sexually Transmitted Diseases (HIV/STD)
 Antimicrobial Resistance

 Follow DPHHS
The DPHHS CDEpi Section mission is to create, maintain, support, and strengthen routine surveillance and detection systems and epidemiological investigation processes, as well as to expand these systems and processes in response to incidents of public health significance.