Captioned Telephone Service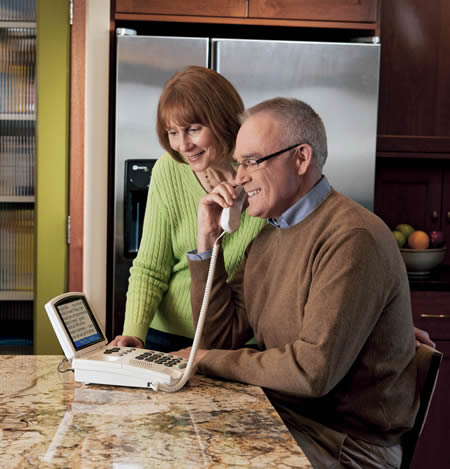 Do you have trouble hearing on the phone? Enjoy clearer conversations with a Captioned Telephone from Montana Relay!
Also known as CapTel®, a Captioned Telephone works just like a standard telephone—with just one important difference: it displays easy-to-read captions of your conversation as you listen.
How CapTel Works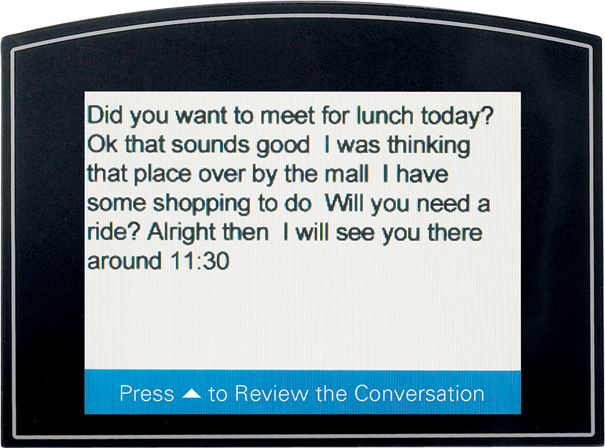 The CapTel user dials the number of the person he/she wishes to call. The CapTel phone automatically connects to the captioning service. 
Once connected, the CapTel user speaks to the other person, just like he/she would on a standard phone.
As the other person responds, a CapTel Operator uses the latest voice recognition technology to generate captions of what is being said.
The CapTel user can listen to what the other person is saying while also reading the captions on the phone's built-in display screen. Captions appear in near-real-time.
All that is required is a CapTel phone, telephone service and a high-speed Internet connection (WiFi or via Ethernet cable). The captioning service is free*, 100% confidential, and available 24/7.
Getting A CapTel Phone
There are three easy ways you can bring a CapTel phone into your home or office: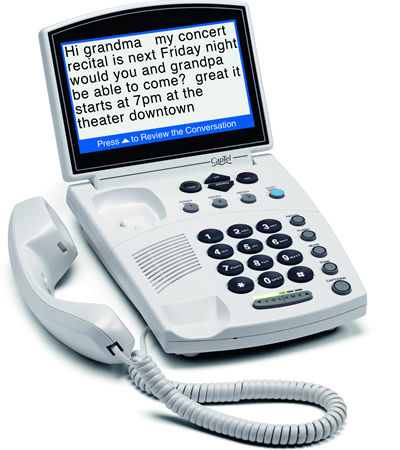 Web CapTel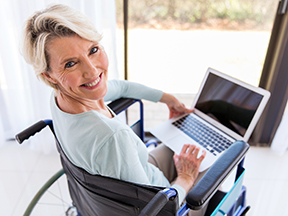 Web CapTel displays what your caller says on your computer screen, while you take the call from any telephone. No special equipment or software required! Visit Hamilton Captel® to learn more.
---
*You are responsible for paying your monthly telephone and internet bill to your chosen service provider. Long distance rates may apply according to your telephone service.
CapTel is a registered trademark of Ultratec, Inc.