Tuberculosis Prevention & Control
Montana Tuberculosis Program Contact Information
Latent TB Infection (LTBI) Toolkit
This page offers resources to assist health care professionals in providing latent tuberculosis infection (LTBI) care.
TB Elimination
Montana has a lower incidence rate of tuberculosis (TB) disease than ever before in our state's history and one of the lowest rates in the country. This is largely due to the dedicated men and women at our local and tribal health departments as well as healthcare professional statewide. It is important to keep a watchful eye out and to "Think TB!" To reach our goal of TB elimination, we need to stop TB infection early. Most of our TB cases in recent years have either been individuals that were:
Infected with latent TB  without getting treatment
Those that traveled to or came from areas of the world where TB is endemic
Making sure that we treat TB infection quickly is the key to stopping it from becoming active disease, and eliminating TB in Montana. Help us eliminate TB by being more informed and getting involved. Below are additional resources to learn more about TB and how you can help!
New TB Rules in Effect
On March 24, 2017, several proposed changes in the Communicable Disease ARMs became effective, including changes to the TB rules. Some of the major TB changes are noted below. A complete summary of all the TB rule changes can be accessed at 2017 TB ARM Technical Guidance.
The rule requiring TB testing of school and day care employees was

 

REPEALED
The use of Directly Observed Therapy (DOT) is now required for treating all active cases of TB
Healthcare facilities must report to the local health department when discharging a patient with active TB
TB General Information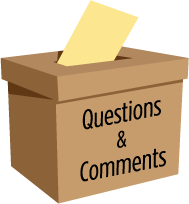 To submit a question or comment to the Communicable Disease Epidemiology Program, please click on the suggestion box to access our online form.
 Diseases A-Z
 Disease Reporting
 Data and Reports
 Contact Us
Other Program Areas
 Tuberculosis (TB)
 Healthcare Associated Infections (HAI)
Sexually Transmitted Diseases (HIV/STD)
 Antimicrobial Resistance

 Follow DPHHS
The DPHHS CDEpi Section mission is to create, maintain, support, and strengthen routine surveillance and detection systems and epidemiological investigation processes, as well as to expand these systems and processes in response to incidents of public health significance.