Content Notice: This site contains HIV or STD prevention messages that may not be appropriate for all audiences. Since HIV and other STDs are spread primarily through sexual practices or by sharing needles, prevention messages and programs may address these topics. If you are not seeking such information or may be offended by such materials, please exit this website.
PrEP: Pre-Exposure Prophylaxis to Prevent HIV
What is PrEP?
PrEP (also called Truvada or Descovy) is a pill taken every day to prevent HIV infection from sex or injection drug use. PrEP stands for pre-exposure prophylaxis which means preventing HIV before being exposed to the virus. 
Does PrEP work?
PrEP is highly effective for preventing HIV.
PrEP reduces the risk of getting HIV from sex by about 99% when taken as prescribed.
Although there is less information about how effective PrEP is among people who inject drugs, we do know that PrEP reduces the risk of getting HIV by at least 74% when taken as prescribed.
PrEP is much less effective when it is not taken as prescribed.   
How long before PrEP works?  
PrEP reaches maximum protection from HIV for receptive anal sex (bottoming) at about 7 days of daily use.
For receptive vaginal sex and injection drug use, PrEP reaches maximum protection at about 21 days of daily use.
No data are available for insertive anal sex (topping) or insertive vaginal sex.
Learn more about the PrEP effectiveness estimate.
Is PrEP right for me?     
PrEP may be right for you if you test negative for HIV, and any of the following apply to you: 
You have had anal or vaginal sex in the past 6 months and you
have a sexual partner with HIV (especially if the partner has an unknown or detectable viral load),
have not consistently used a condom, or
have been diagnosed with an STD in the past 6 months. 
You inject drugs and you
have an injection partner with HIV, or
share needles, syringes, or other equipment to inject drugs (for example cookers).
You have been prescribed PEP (post-exposure prophylaxis) and you
report continued risk behavior, or
have used multiple courses of

 

PEP. 
If you are a woman and have a partner with HIV and are considering getting pregnant, talk to your doctor about PrEP if you're not already taking it. PrEP may be an option to help protect you and your baby from getting HIV while you try to get pregnant, during pregnancy, or while breastfeeding. 
Only you and your health care provider can determine if PrEP is right for you. This makes finding a health care provider who knows about PrEP and who is also someone you feel comfortable talking with a very important part of getting, and staying, on PrEP.
Where do I get PrEP?
Any doctor, nurse practitioner, or physician's assistant can prescribe PrEP. If you want to work with someone besides your regular provider, go to GetTested.cdc.gov to find a clinic near you. Montana's Gay Health Task Force has more information at Get PrEP Montana. 
How do I take PrEP?
Your provider will first make sure you are HIV negative. You will receive a 90 day supply, then need to come in every three months to check for any side effects. You will be tested for other STIs like syphilis or gonorrhea and continue to be tested for HIV. 
How do I pay for PrEP?
If insurance does not cover the costs, you may be able to enroll in the Montana PrEP Assistance Program through one of the participating providers listed below.  
Video: Start Talking, Stop HIV  
Watch this two minute video of different groups of men talk about PrEP. (English & Spanish). 

"PrEP is for everyone. Women, men, cisgender, transgender...Everyone."
"What does the H in HIV stand for? Human."
More Information
For Consumers
The Department of Public Health and Human Services cannot guarantee the accuracy of a non-state website.  
GetTested.cdc.gov - Click on the PrEP tab to find a PrEP provider near you. 
Get PrEP Montana - from the Montana Gay Health Task Force
National PrEP Locator - from Emory University with CDC support
For Providers
Complete List of PrEP Best Practices - from the CDC
National Clinician's Consultation Center (UCSF)
PrEPLine  855 448-7737    855 HIV-PrEP
Monday - Friday; 11am-6pm ET


Providers Affiliated with the Montana State PrEP Assistance Program 
This program is open to all clinics with licensed prescribers within the State of Montana. If you would like your clinic to be part of this program, contact Jim Aspevig at 406 444-1604. 
Community
Facility Name
Address 
Main Phone Number
1. Billings
Planned Parenthood - West
1844 Broadwater #4
Billings, MT 59102
(406) 656-9980
2. Billings
Planned Parenthood - Heights
100 W Wicks Ln
Billings, MT 59105
(406) 869-5040
3. Bozeman
Bridger Care
1288 N 14th Ave
Bozeman, MT 59715
(406) 587-0681
4. Butte
Butte-Silver Bow Family Planning
25 W Front
Butte, MT 59701
(406) 497-5020
5. Great Falls
Planned Parenthood - Great Falls
211 9th Street South
Great Falls, MT 59405
(406) 454-3431
6. Havre
Bullhook Community Health Center
521 4th Street
Havre, MT 59501
(406) 395-4305
7. Helena
Planned Parenthood - Helena
1500 Cannon
Helena, MT 59601
(406) 443-7676
8. Helena
PureView Health Center
1930 9th Ave
Helena MT 59601
(406) 457-0000
Contact: Marina Kuntz
9. Kalispell
Flathead Family Planning
1035 1st Ave West - 3rd Floor
Kalispell, MT 59901
406-751-8150
Contact: Shawna Himsl
10. Missoula
Partnership Health Center
401 Railroad St. W
Missoula, MT 59802
(406) 258-4789
11. Missoula
Planned Parenthood - Missoula
219 East Main Street
Missoula, MT 59802
(406) 728-5490
12. Polson
Providence St Joseph Medical Center
Six 13th Avenue East
Polson, MT 59860
(406) 883-7496
Contact: Michael Watkins, Pharmacy
---
Contact information
Cogswell Building
Room C-211
1400 Broadway
Helena, MT 59620
(406) 444-3565
Get Tested for HIV or STDs - Find Local Testing Partners and a Testing Location Near You
What should I be tested for?

HIV
Learn More About  HIV/AIDS

Exposed to HIV? You have 72 hours   to prevent infection

HIV Tests Explained

PrEP  (Pre-Exposure Prophylaxis)

I'm HIV+, Now What?

MT Ryan White HIV Care Program

HIV Resources
STDs
Learn more about  STDs
Exposed to an STD?

Learn more about  Viral Hepatitis
Montana 2017-2021 HIV Prevention and Treatment Plan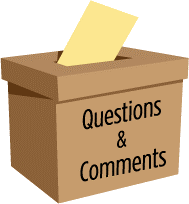 To submit a question or comment to the HIV/STD/Viral Hepatitis Program, please click on the suggestion box to access our online form.
The mission of the STD/HIV/Viral Hepatitis Program is to collaborate with others throughout Montana to help prevent Sexually Transmitted Diseases (STDs), Human Immunodeficiency Virus (HIV), and Viral Hepatitis (HCV),  and improve access to treatment and services.
Have you been exposed to HIV or an STD?

Find a testing site near you
Cogswell Building
Room C-211
1400 Broadway
Helena, MT 59620
(406) 444-3565