If it has been less than 72 hours since  your possible exposure to HIV, you can take PEP or Post Exposure Prophylaxis, a pill taken for 28 days that is almost 100% effective against HIV.
Act now because every hour counts. 
You will not know if you have contracted HIV, because of the window period, the one to three months needed for an HIV test to detect if you have HIV. 
Is PEP right for you?   More information

Resources for Consumers
Basic PEP Q&As for Consumers from the CDC including information on workplace exposure and getting help paying for PEP.
PEP 101 Consumer Info Sheet
Resources for Providers
CDC Resources for Clinicians for Preventing New HIV Infections
National Prescribing Guidelines from the Centers for Disease Control (CDC)
PEP Consultation Service for Clinicians
1-888-448-4911 9:00 am - 9 pm ET
Get Tested for HIV or STDs - Find Local Testing Partners and a Testing Location Near You
What should I be tested for?

HIV
Learn More About  HIV/AIDS

Exposed to HIV? You have 72 hours   to prevent infection

HIV Tests Explained

PrEP  (Pre-Exposure Prophylaxis)

I'm HIV+, Now What?

MT Ryan White HIV Care Program

HIV Resources
STDs
Learn more about  STDs
Exposed to an STD?

Learn more about  Viral Hepatitis
Montana 2017-2021 HIV Prevention and Treatment Plan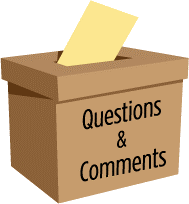 To submit a question or comment to the HIV/STD/Viral Hepatitis Program, please click on the suggestion box to access our online form.
The mission of the STD/HIV/Viral Hepatitis Program is to collaborate with others throughout Montana to help prevent Sexually Transmitted Diseases (STDs), Human Immunodeficiency Virus (HIV), and Viral Hepatitis (HCV),  and improve access to treatment and services.
Have you been exposed to HIV or an STD?

Find a testing site near you
Cogswell Building
Room C-211
1400 Broadway
Helena, MT 59620
(406) 444-3565