Parents / Guardians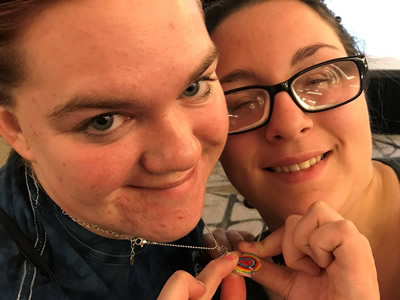 Montana Vocational Rehabilitation and Blind Services (VRBS) values the role that parents/guardians and family members play in helping their son or daughter as they transition from high school to adult life. VRBS works with students by providing Pre-Employment Transition Services (Pre-ETS) in order to assist the student in developing the skills needed to determine career goals and make a plan of action to set their future in motion. 
Pre-ETS are available to students with disabilities ages 14-21 who are in high school, college, or another recognized education program. 
To apply for VR services, students may ask their teacher or parent/guardian to help schedule an appointment with the VRBS Pre-ETS Specialist or the Vocational Rehabilitation Office that serves their area.
Pre-Employment Transition Service Links
We help students choose a job that matches their interests, strengths and abilities.
We set up informational interviews, job site tours, and paid work experiences.
We provide information about college to help students decide if it's right for them.
We teach students how to apply for a job and teach work habits employers expect.
Learn about rights and responsibilities, how to ask for services, and how to be a leader in your child's life.
Parent Resources
Centers for Independent Living