Montana Statewide Independent Living Council (MTSILC)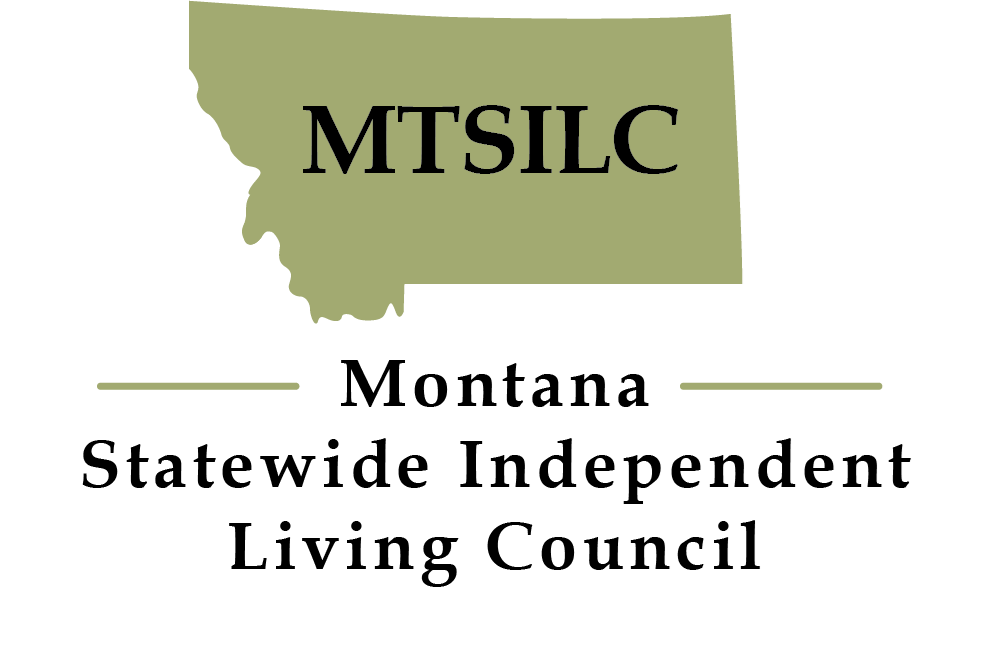 The Montana Statewide Independent Living Council (MTSILC or "the SILC") is a governor appointed, consumer-controlled council mandated in Title VII of the Rehabilitation Act (as amended.)  Council membership must be majority people with disabilities from across Montana.
Other key membership:
Tribal Health representative
Center for Independent Living Director
Vocational Rehab and Blind Services Representative
Youth (age 18-24) representative
Parent of a child with a disability
representatives from other state agencies that provide services for individuals with disabilities throughout all age ranges and disability types.
If you want to provide input for the development of the State Plan for Independent Living (SPIL), learn more about the council or to find out how to become a representative, please contact:
111 North Last Chance Gulch, Suite 4C
PO Box 4210
Helena, Montana, 59604-4210
1-877-296-1197 (Toll-free consumer line)
(406) 444-2590 (Voice/TTY)
(406) 444-3632 (Fax)
mtsilc@mt.gov
Members Needed!
Contact us now to serve on MTSILC!
mtsilc@mt.gov
406-444-4175
OR
Apply Directly to the Governor Here
Independent Living means people with disabilities participating in community life and pursuing activities based entirely upon self-determined interests and preferences.
YOU can help make Independent Living a reality for ALL Montanans.
MTSILC requires people with all types of disabilities from every corner of montana to lead and empower their community.
Contact mtsilc@mt.gov or (406)444-4175 for more information or to apply.