Continuing Education for Healthcare Professionals 
Become a Certified Asthma Educator
The Montana Asthma Control Program supports healthcare providers in Montana who seek the national certified asthma educator credential (AE-C).  The program provides support for studying for the AE-C exam through:
A lending library of free study materials:

For those who prefer to read a physical book, copies of The Asthma Educator's Handbook and the NAECB Exam Secrets Study Guide are available for checkout from several Montana public libraries in the Montana Shared Catalog. If your local public library does not belong to the Montana Shared Catalog, you can ask your local librarian to place an interlibrary loan and the book will be sent to your library for pickup.
Access our ebooks anytime and download to your device. MontanaLibrary2Go is a virtual library available to most Montana residents with an active library card. Or download the app for free Libby, by Overdrive from the app store. Sign up for a free MontanaLibrary2Go account with your library card in order to check out The Asthma Educator's Handbook or the NAECB Exam Secrets Study Guide. These can be either downloaded to your device or can be read in your browser.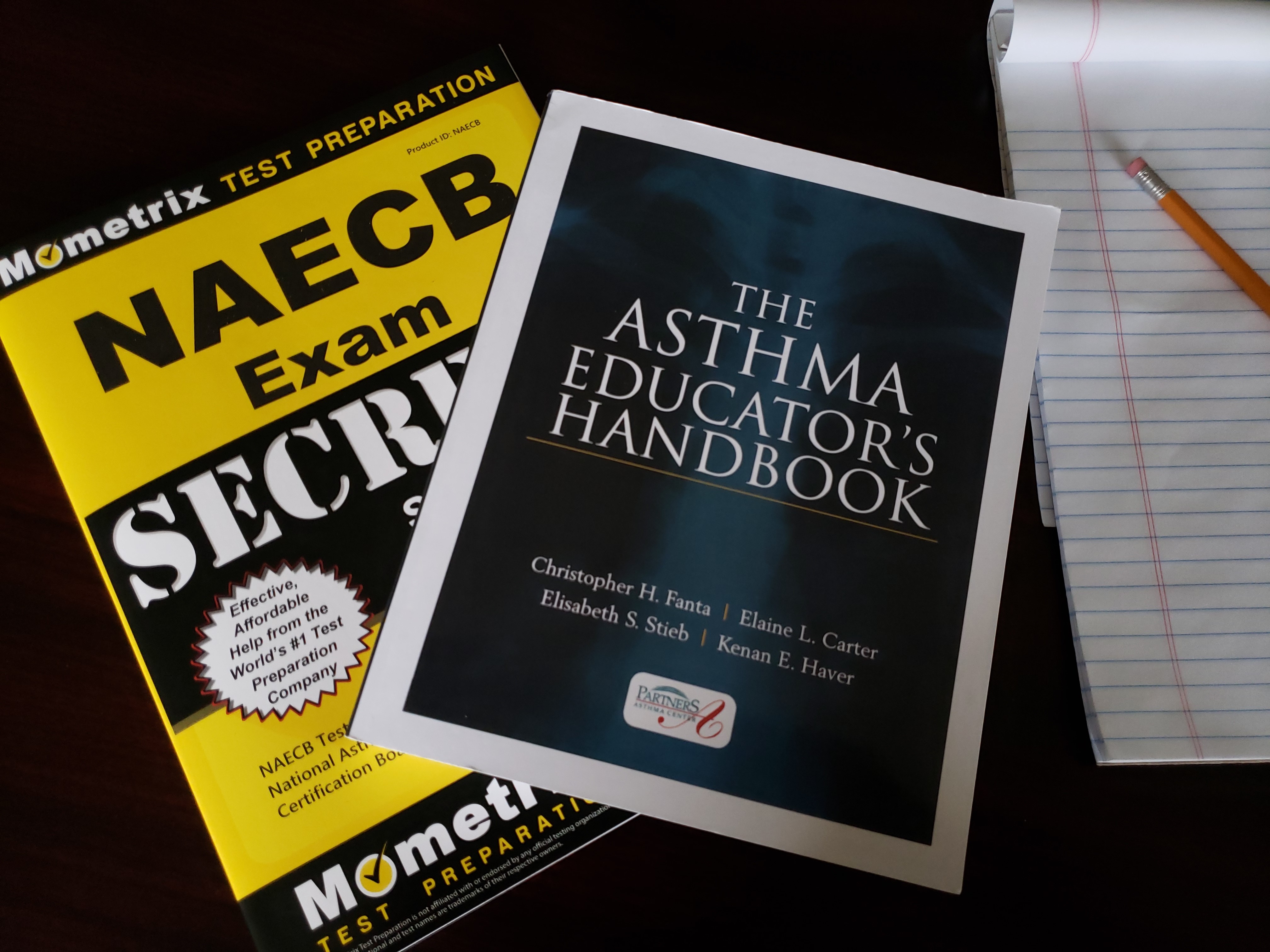 ---
Attend the Big Sky Pulmonary Conference
In 2023, over 130 people attended the Big Sky Pulmonary Conference! The BSPC is a continuing education conference for health professionals, which will highlight promising methods of preventing and managing respiratory illness and associated risk factors according to evidence-based guidelines. Sessions will be presented by physicians and other health professionals including experts in pediatric and adult pulmonary care. The 2024 Big Sky Pulmonary Conference will be held in March 2024. 
When: March, 2024 (exact date TBD)
Where: Location TBD / Zoom
For more information check out the 2023 Big Sky Pulmonary Conference website.
---
Attend an Online Training
See our webinar training website for more information about webinars hosted by the MACP.
Attend AAE's Becoming and Asthma Educator and Care Manager Course
Dedicated to teaching participants to holistically approach the education of patients and families with asthma. Care topics discussed are asthma prevalence, goals of therapy, pathophysiology, controlling factors that contribute to severity, pharmacotherapy, medical administration, monitor symptoms, co-morbidities, and optimizing education. The application of core topics is reviewed through interactive case studies.
When: May 18th, 2023 | 1:00pm - 5:00pm
Where: Virtual
Additional details and registration information can be found on the training website.
---
Asthma Quarterly Newsletters
If you would like to be included in receiving our Asthma Quarterly Newsletter, Click to subscribe or please contact our Quality Improvement Coordinator Jennifer Van Syckle at jennifer.vansyckle@mt.gov.