Asthma Friendly Schools
The Montana Asthma Control Program has created a resource guide for schools in Montana seeking to create asthma friendly environments. This guide, now in its second edition, is called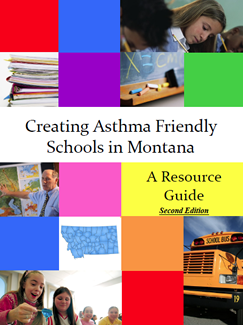 Creating Asthma Friendly Schools in Montana. The recommendations in both the guide and presentation for ensuring that students with asthma can participate in school activities are in accordance with the Individuals with Disabilities Education Act.  If you are interested in having presentation at your school about creating an asthma friendly environment, please contact the asthma control program at asthmainfo@mt.gov.
A Montana state law, MCA 20-5-420, allows students in Montana who have a Medication Authorization form on file with the school to carry and self-administer their rescue asthma medication. The law also allows for back up medication to
be kept at the school. Schools cannot deny students the right to carry their asthma medication if this form is completed and on-file at the school.
Online Trainings
The Montana Asthma Control Program Online Training offers OPI renewal units to school staff and coaches and Licensing Credits to Childcare Providers.
School Asthma Mini-Grants
The School Health Mini-Grant Program was created by the Montana Asthma Control Program and the Montana School Health Program to enable school nurses school administrators and other school personnel to support chronic disease improvement projects in Montana schools. Grant money ($500 for individuals and $1500 for groups of three or more) is provided to schools to assist them in providing school-based asthma management and training.
Athletes with Asthma and Wildfires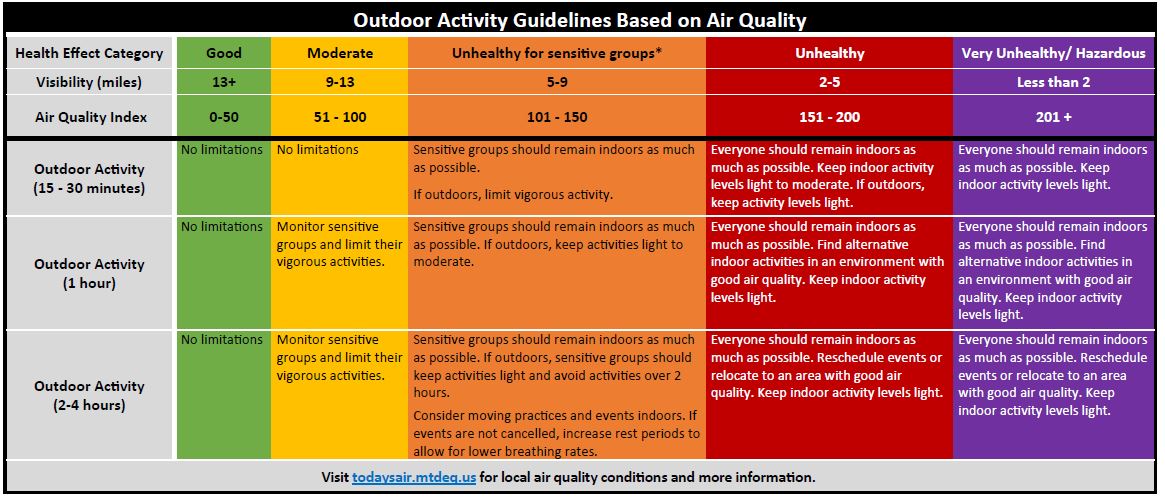 Athletes with asthma competing in Montana may have exacerbations of their asthma during wildfire season. The Department of Public Health and Human Services, the Department of Environmental Quality and the Office of Public Instruction have approved recommendations for when to cancel outdoor sporting events due to wildfire smoke. School administrators, coaches and other staff can use this information to make informed decisions during wildfire season. For more information on air quality in Montana, visit the Today's Air web page run by the Department of Environmental Quality, and the University of Montana's pollen and spore count page.
The Centers for Disease Control and Prevention (the CDC) has a national asthma friendly schools Initiative. To learn more, visit their Creating Asthma Friendly Schools website.
Order Free Asthma Education Materials